Action Tags
A Documentation System for busy people
Bring power back to the Desktop Environment.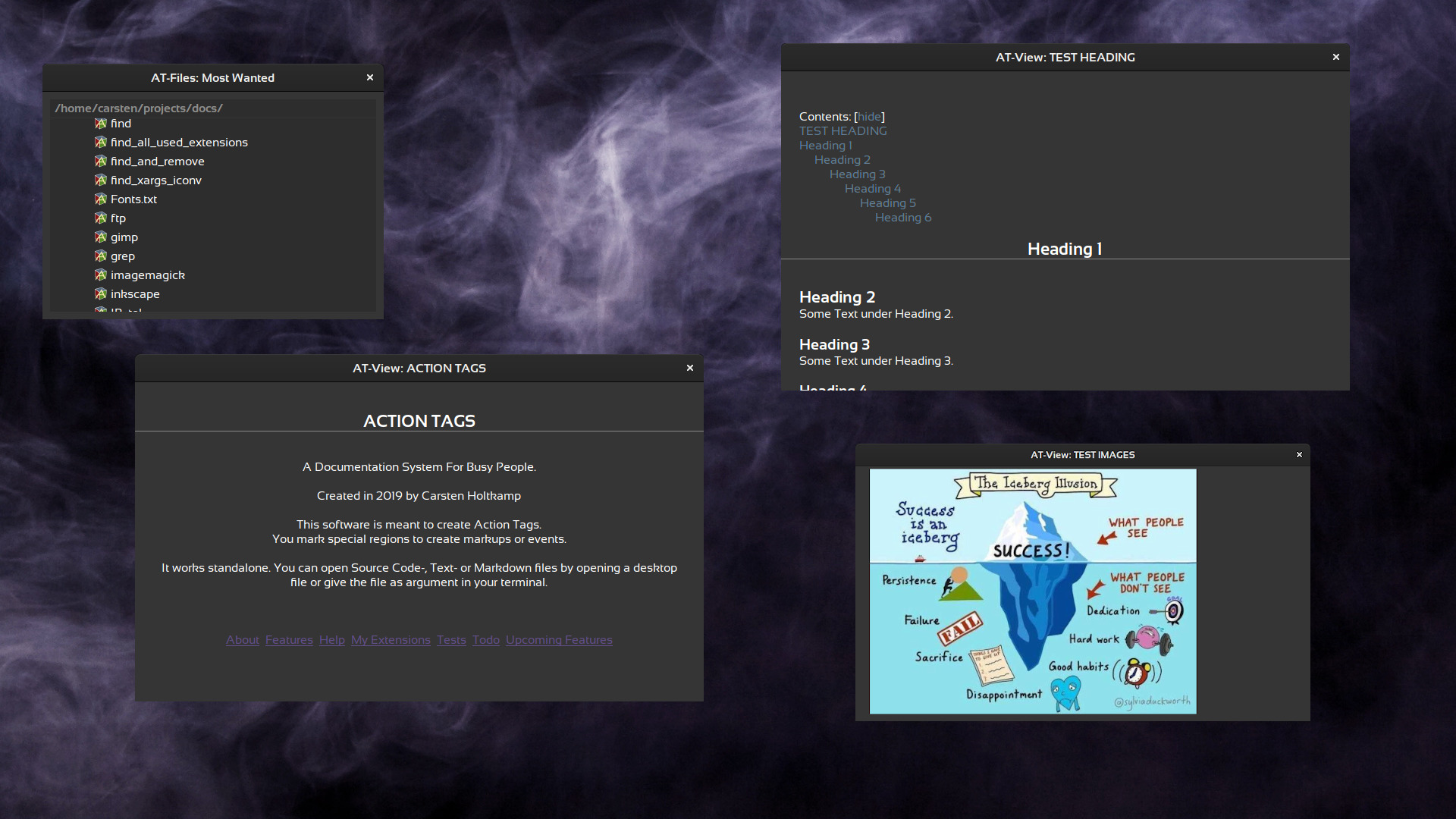 Demo Video
Features
Scaling / Zooming
Open highlighted Source-Code
Execute Programs from within Text
Jump to marks in external Text
Keeps track of opened Text-Files
Embed Images
Markup Special Words
In-Text Links
Markup Source Code Snippets
Open URLs from within Text
Compose one Text from multiple Files
Headings and Table of Content
Search Function
Markdown similar Syntax
Supports CSS
Conforms with Desktop-Theming
Open in Editor
Reload Page

Open in Filebrowser

Dedicated Navigation Module
Opens multiple Documents
Works from Desktop Environment
Works from the Shell
And works from the Navigation Module
Modules
FileViewer
FileNav
Calendar
ImageViewer
Future
Editor, ArticleNav, Text-Folding, Audio/Video Support;
Notes
The source code is currently not available without a charge. If you want to buy the Code or want to hire me to integrate it for your company, contact me.